Check out my projects for Baltimore On The Prairie in Nebraska City Nebraska, Sept 2023! Registration is OPEN! Find info at BaltimoreonthePrairie.com. Don't wait to register so you are sure to get a spot! I'm so excited to teach these lovely blocks.
Birds of Coeur d'Alene is a class on Needleturned Broderie Perse, Applique stems & leaves and a bit of Embroidery to enhance the project. It's not as difficult as it looks! You will learn the techniques used to complete this 24" block with ease!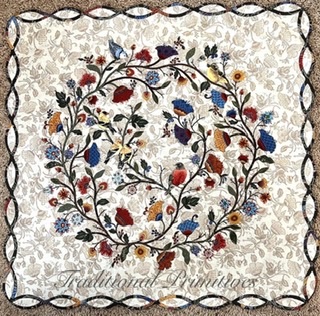 Early American Spirit is a class with Starch Basted pieces. We will focus on the Eagle and touch on the center compass and other elements. What a wonderful block with just a touch of challenge and then easy peasy to finish it up! There will be more blocks to come for this wonderful quilt, Early American Spirit!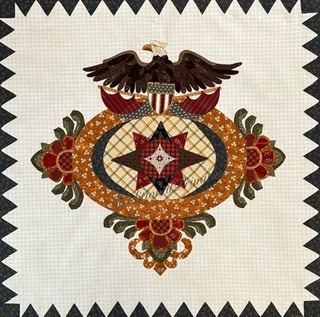 Be sure to Subscribe to my blog on the right sidebar to receive any updates by email!
Thanks for stopping by and take care!
Missie
TraditionalPrimitives.com