Posted by Missie Carpenter on Jul 24th 2020
Wow! Is it possible that 2020 is more than half over already?!? I can't believe what a year it has been. We started off with a bang at the Road to California Show, then The Rusty Barn Show in Phoenix, a quick stop at home and out to Virginia for the Mid Atlantic Quilt Festival and the Academy of Appliqué. And then the pandemic got ahold of our country, we has a grand baby born in the midst of it and we've been working from home since March. Wow, what a year with many ups and downs, cancellations, sadness and joy.
After returning from VA we were able to self quarantine for 2 weeks to make sure we were clean and healthy in order to meet our new granddaughter Kenzie. She is now 4 months old and brings so much joy! Here she is with her Mama- such a happy baby- and I could say the same about her Mama! We are so blessed and thankful to be well.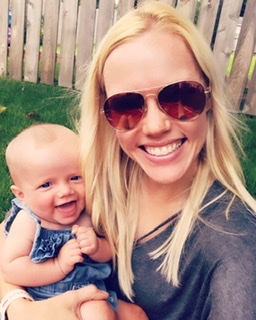 With our time spent at home so much now, I've enjoyed the slower pace we've had due to no shows. (Even though we have missed the shows terribly!). Slow stitching has returned and I've been working on a few projects I will be able to share with you very soon. I was able to use some of my previous 3 lines of fabrics with Blank Quilting- Ginger & Spice, Rustic Homestead and Barn Dance along with some strike off's of my 4th and next line Abby's Treasures! Barn Dance should be in your local quilt shop now and they may have a bit of Rustic Homestead left to sell as well! If they are sold out at your local shop, I do have some left. I have plans of adding what I have on hand to my website soon, but if you can't find it in a shop, please contact me through my website and we can figure out what you need. ( TraditionalPrimitives.com )

Barn Dance is so fun and festive. Available in fat quarter bundles!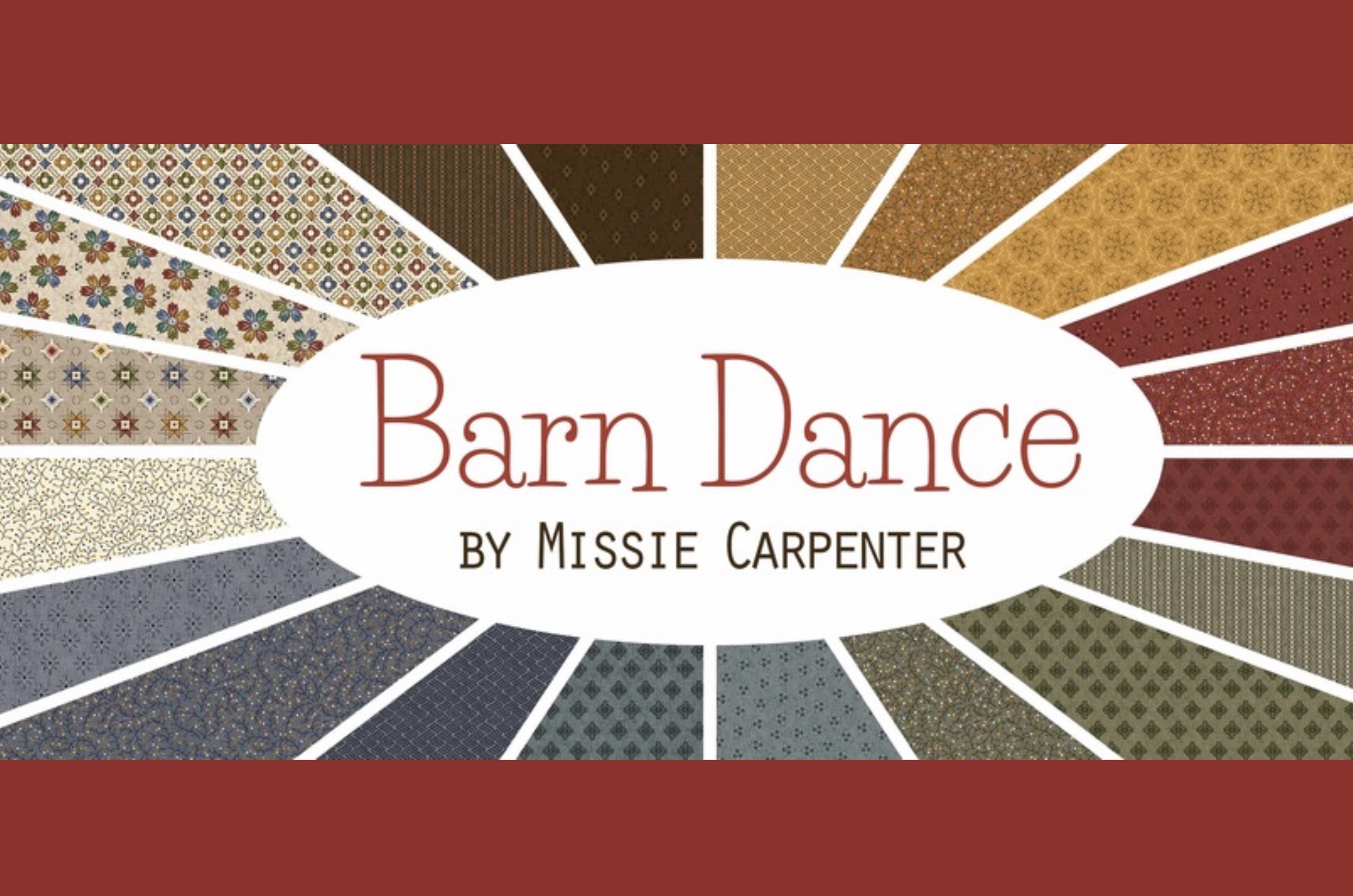 Abby's Treasures will be shipped to stores in December. It's my favorite collection to date! Please share this news with your local shop to make sure they have it on order.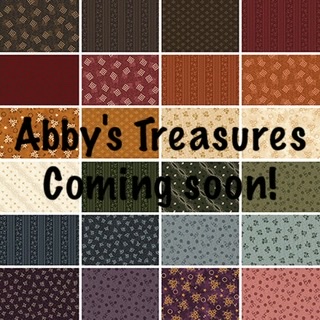 We must do our best to focus on the good things in life and stay as healthy as we can. I hope you are all well! Stay well and thank you so much for stopping by today!
TraditionalPrimitives.com